Brow ptosis occurs due to weakness of the ligaments and muscles forming the Brow which may occur either with age or due to seventh nerve palsy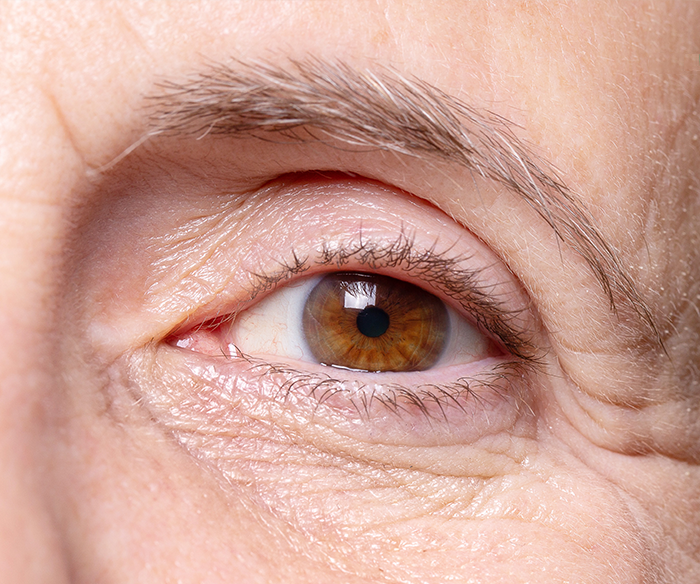 ---
---
---
---
Causes of Brow ptosis:
1- seventh nerve palsy
2-weakness and separation of the Brow muscles and ligaments from the periosteum due to  gravity aging or direct trauma to forehead
3-unequal botulinum toxin injection in the forehead with brow ptosis occur as a side .
Effect of Brow ptosis:
1-Brow ptosis leads to narrowing of the eye opening with decreasing the field of vision .
2-Formation of glabellar folds and wrinkles due to continous elevation of the Brow by the patient in order to increase the field of vision
3-Eye strain and headache with discomfort due to the inability to enjoy wide field of vision
Surgical correction of Brow ptosis:
Unfortunately it is always misdiagnosed as eyelid hooding ,so Brow ptosis must always be examined properly by oculoplastic consultant who knows well how to differentiate between eyelid hooding and Brow ptosis.
There are different types and grades of Brow ptosis ,either complete or lateral Brow ptosis
,also mild ,moderate or severe.
Knowing the type and grade of Brow ptosis is very important in choosing the proper surgical correction
Brow ptosis.
Surgeries are usually done by local anaethesia either internally or externally according to type and grade of Brow ptosis